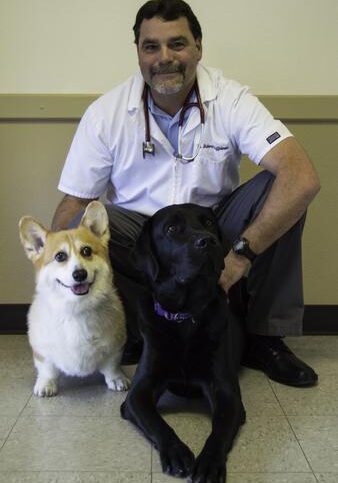 Dr. Heffelman
Dr. Heffelman is an Arizona native and graduated from Colorado State University's Veterinary Medicine program in 2004.  He returned to Arizona in 2009 where he was an associate veterinarian in other practices before fulfilling his dream of practice ownership in 2016.  He looks forward to continuing to provide excellent care to the clients and patients of Superstition Animal Hospital.  His interests lie in Internal medicine, pain management, soft tissue surgery and behavior. He and his wife (also a veterinarian) have 3 dogs which he likes to describe as Large, Medium and Small -  A Labrador, Corgi, and Chihuahua respectively. You will see their pictures occasionally on Facebook, especially the Corgi who is particularly photogenic.  Please come in to say Hi and meet Dr. Heffelman.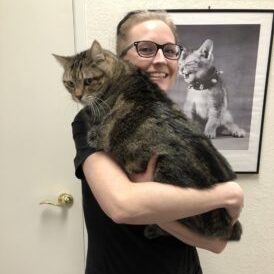 Ronni
Lead Technician/Practice Manager
Hello my name is Ronni. I've been a vet tech for 11 years and have had a passion and love for animals my whole life. I have a big crazy Pit mix named Max and a big sweet tabby cat named Ham Bone. When I'm not working I love to draw and paint, or go have fun with friends and family.
Rhonda
My name is Rhonda, I have worked here for 19 years as a veterinary assistant/technician. I have two dogs Recker and Cleo, one cat, a goffin cockatoo, and many reptiles. When I'm not working or taking care of my own animals you can find me enjoying the outdoors, or in the kitchen baking and cooking. I look forward to continuing to care for your pets.